Las Vegas – March 29-30, 2017 – Abell Industries Co. Ltd, a world's leading manufacturer of professional wireless communication equipments, lunched a series of excellent DMR products on IWCE 2017, International Wireless Communication Expo, which is one of the most biggest conventions for two-way radio manufacturers.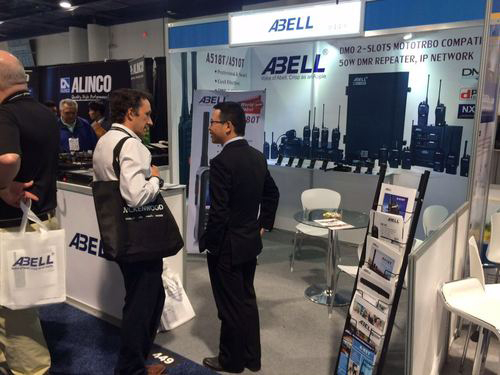 During IWCE 2017, Abell's products got much public attention. Among these products, professional R-80 repeater with modular design impressed lots of customers and other exhibitors. The modular design presented an incredibly high RF performance, IP network, 50W and PABX/ PSTN for communications between radios and cable telephones.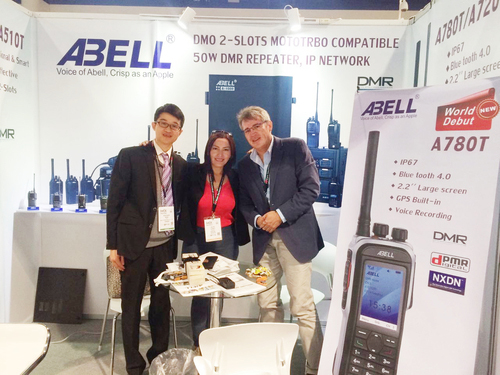 Another attractive item from Abell is the digital portable radio A780T/A720T with 2.2'' large color screen, Bluetooth 4.0, built-in GPS, voice recording and IP67 super waterproof.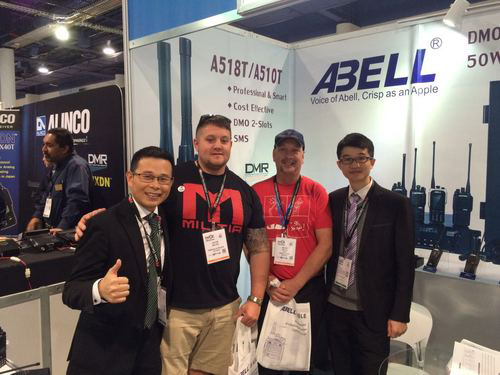 Abell has been in the wireless communication field for over 24 years and built a powerful R&D team of more than 100 experienced engineers, Abell takes innovation and quality in the first place, which is the reason why Abell amazes the world with revolutionary wireless communication equipment and solutions.